Terry Tan Child Centre Sites
The two Terry Tan Child Centre sites – Bloordale and Eatonville – are located within walking distance of each other in central Etobicoke.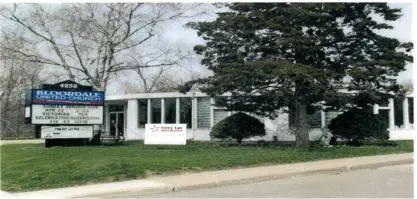 Each site includes a double-fenced-off play area containing sand, bikes, balls and other outdoor toys as well as play structures – one for younger and one for older children – for supervised outdoor fun. The play areas are inspected daily by centre staff, and the whole playground is inspected annually by an independent third-party inspector. This inspection is reviewed by the Ontario Ministry of Education -Child Care Quality Assurance and Licensing as part of our annual licensing process.
Outdoor activities play an important role in daily programming with an emphasis in the natural play space, muscle development, coordination, social skill building, imaginative play and so on. Additionally, the playrooms hold many opportunities for development – cognitive, language, social/emotional, self-regulation, and self-esteem are all part of your child's progress and growth. A wide variety of resources, toys and equipment goes into maintaining a rich learning environment that is age-appropriate, stimulating and fun.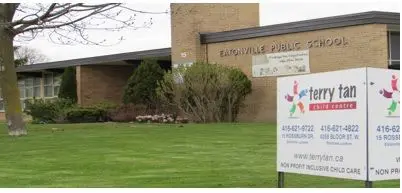 Children attending Terry Tan Child Centre have access to age-appropriate activities and resources that cater to their developing individual and social needs. Each classroom maintains its own library as well as books, puppets, CDs and musical instruments. Various toys and experiences are planned to intrigue each child at their level of learning and are accessible and available for their exploration. Program enhancements are also part of your child's learning opportunities. This included monthly scheduled visits by the local librarian and a physical movement program, "In the Mix," twice each month.
At rest/sleep time, each room is equipped with individual cots. A blanket from home makes rest/sleep time complete and comfortable. Infant children each have a crib. Sheets are provided by the centre. A detailed program plan is posted outside each playroom with last week's experiences recorded and the plan for the current week. Please be sure to check this out when you visit or enroll your child.